Sometimes, the latest and greatest tech gear comes at a huge price. You don't need to pay a lot if it's easy to find the right place to buy. Believe it or not holiday shopping will begin soon. It is the perfect moment to encourage loved ones to look at their incredible wishlist of the top tech gadgets of 2023, including everything they want to see.
When it comes to finding the perfect gift for tech lovers, there are plenty of cool new gadgets to please any guy, even tech best-gifts-men-who-have-everything? Gifts for men who seem to have everything. Want a cool gadget that costs less than 100د.إ?  Consider a pair of the top wireless headphones or a new SELFIEE Stick. A seriously cool tech gift they won't even expect is also possible. We love the Hezire Gaming Combo headset or Smartwearbles, and we're not surprised that they are our favourite tech gadgets.
There's an electronic gadget that will suit every man, regardless of whether he's a techie or not. Check out these top tech gifts, including smartwatches, wireless headphones and gaming gadgets with major wow.
Gaming Combo
The most popular Gaming Combo continues to grow. Hezire 4in1 Wired Gaming Package with Keyboard/Headset, Mouse, and Mat, Hezire 4in1 Wired Gaming Combo boasts a growing list of games and is becoming more intuitive. You get bonus points for the fact that it supports major computer gaming. Buy Gaming mouse and keyboard In Dubai at Low Price.
Wireless Earbuds
Hezire HBudz ANC True Wireless Earbuds with Active Noise Cancellation, HBudz  is available for DIYers or men who work in noisy areas. These Bluetooth earbuds offer next-level noise cancellation, which tempers loud power tools while letting in conversation level noise. With the included charging case, The rechargeable earbuds provide up to 5 hours of music/talk time whilst the charging case provides 3 re-charges, bringing the total to 20 hours. Buy Wireless Earbuds Online at Best Price in Dubai.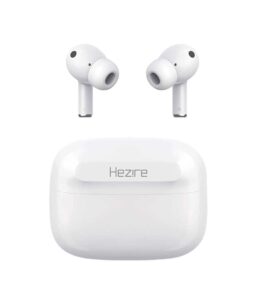 Smart Watches
H-Watch Active, a smartwatch that can track activity and health, is a versatile option. You can use it to do workouts, as well as for swimming. This Watch offers many other useful features such as text, call and messaging notifications, stopwatches, alarm clocks, weather information, remote music controls, and remote camera shutters.
Tablet
Hpad-Pro, a powerful and versatile 10.1″ dual SIM 4G/WiFi tablet PC with WiFi and Bluetooth connectivity, comes pre-loaded Android 9.0 and MS Office and Zoom. This makes it ideal for e-learning and working on the move. Buy 10.1-inch Tablets & iPads Online at Best Prices